Beats and Risers Trailer
a year ago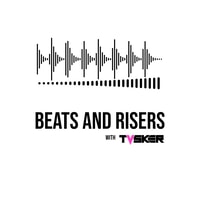 Beats and Risers is a podcast that focuses on creativity, workflow and production techniques, with the goal of inspiring and motivating you to make more and better music. In this trailer, I introduce myself, why I wanted to start Beats and Risers, and what you can expect to start off the first season of episodes.
Watch for new episodes every Thursday!
Please subscribe to Beats and Risers on Apple Podcasts, Spotify, Google Podcasts, or wherever you get your podcasts from, or join the TVSKLIST to get updates on Beats and Risers via email.
Find out more at http://beatsandrisers.com